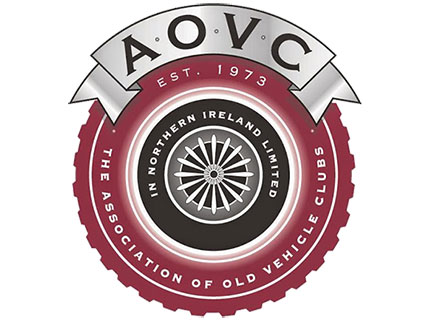 2020 Enthusiast Survey
You are invited to take part in the 2020 National Historic Vehicle Survey organised by The Federation of British Historic Vehicle Clubs (FBHVC).

This is a critical survey for the historic vehicle movement. The term historic vehicle is used to describe all vehicles that are 30 years of age or older i.e. 1990 or prior, and we are referring to cars, motorcycles, buses, coaches, lorries, vans, agricultural, steam and military vehicles.
Please consider this description when answering the questions.
The answers you give will help shape the future for historic vehicles.
The closing date is 15 September 2020.

Importance of our Research: The Federation undertook an extensive National Historic Vehicle Survey in 2016 which showed that the movement is worth £5.5 billion to the economy each year and directly supports employment for over 34,000 people. It was planned that this survey would be updated in 2021 based on activities during 2020. In the light of the devastating effects of Covid-19 and the cancellation of so many historic vehicle meetings it has been decided to bring forward the survey to use 2019 as the base year. When you complete the survey please consider your answers in the context of activities undertaken in the year to December 2019.
The answers you give will be used to benefit the historic vehicle movement as a whole and will shape the future focus of the FBHVC acting on behalf of its member organisations and all enthusiasts.
If you do not have a vehicle within our definition above there are questions later in the survey for vehicles produced between 1991 and 2000.

The survey takes approximately 15-20 minutes to complete depending on the answers you give.
Please complete the survey in one sitting.
Prize Draw. On submission of your questionnaire, you will be given the opportunity to enter a prize draw to win one of the following prizes: a year's Club Insurance policy to the value of £250.00 including IPT, courtesy of Peter James Insurance, one of three pairs of tickets for the 2020 Lancaster Insurance Classic Motor Show, with Discovery, Courtesy of Clarion Events or one of 15 display copies of the Federation's historic vehicle chart.

Submit your survey results here
https://www.fbhvc.co.uk/2020-enthusiast-survey

Good luck in the Prize Draw.
Please pass details of this survey on to anyone you know who would be interested in it.